News
May 2018
31/05/18 The Sustainable Seafood Garden named overall winner at Bloom 2018
A garden that tells the story of how Irish seafood is being sustainably produced to help protect fish stocks, protect the marine environment and develop and sustain fisheries dependent coastal communities in Ireland has been announced as the overall winner of Bloom 2018.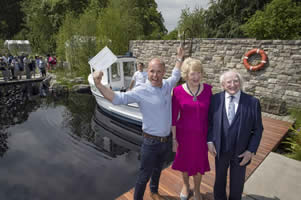 18/05/18 Multilingual Coffee Morning
Not a bad start to a Friday as ISPP joined in with the 'Multilingual Coffee Morning' promoting our diversity, the Welsh language. Fun learning a few different phrases and enjoyed sharing some food from various countries.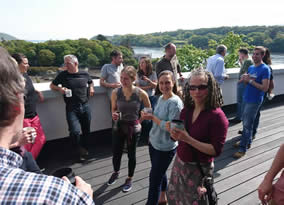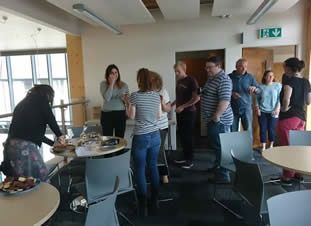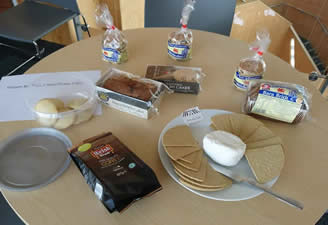 09/05/18 Europe Day
It was great for the ISPP team to meet up with other EU funded projects at Bangor University and celebrate Europe Day. Again great to see one of stakeholders attend the event as well as our Vice Chancellor Prof. John Hughes.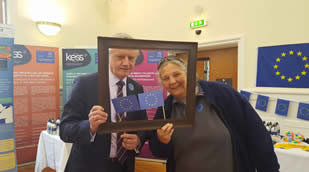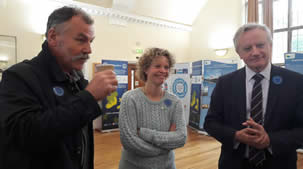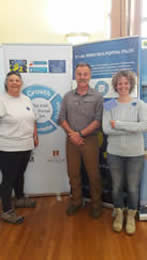 08/05/18 Drift Buoy deployment
After BIM noticing D larvae appearing in Wexford Bay, May has been the month to release drift buoys to monitor currents. Bangor released one near to Puffin island and BIM have released two near Castlemaine Harbour and Dingle Bay.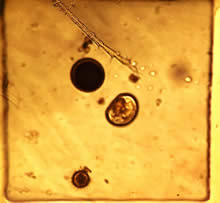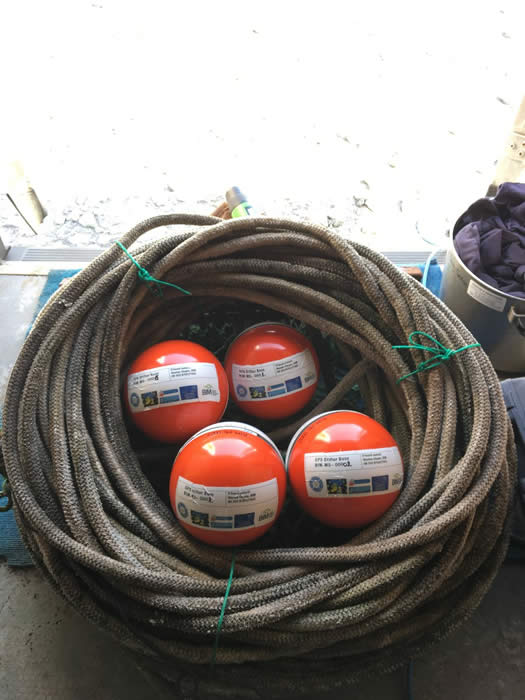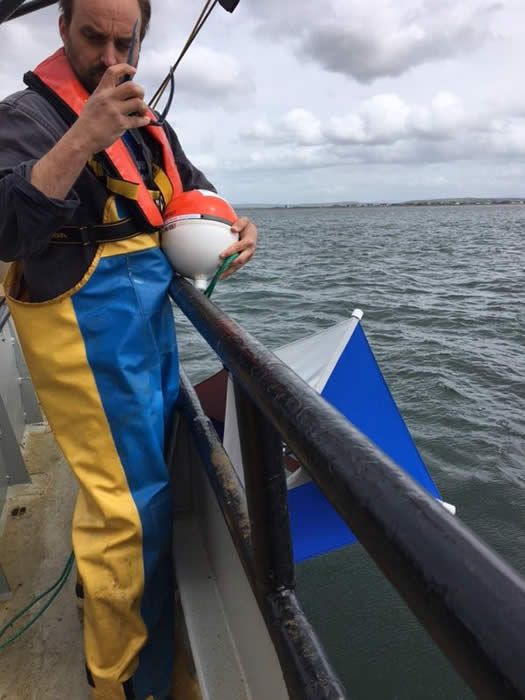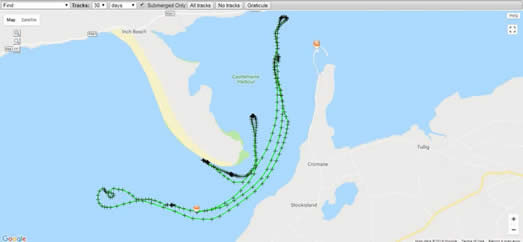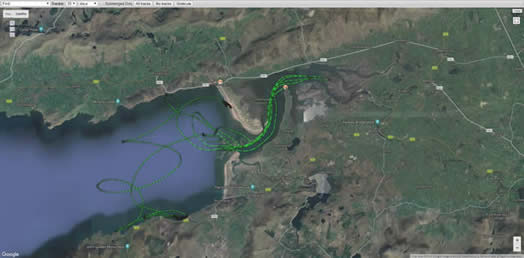 April 2018
10/04/18 New Longline System
A great day with AquaMoor who were successful in the tender to install our new mussel longline system (Bangor). Exciting times ahead after a morning of discussions followed by an afternoon on the Mare Gratia discussing logistics, tides and weather!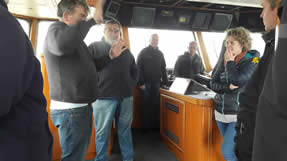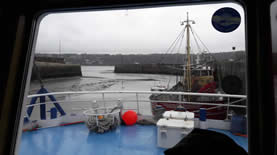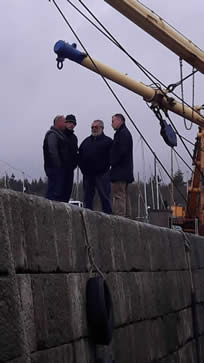 March 2018
10/03/18 Mussel Ropes and Microscopes
ISPP Bangor Team took part in the annual 'Hidden Worlds' event at Bangor University this year. An outreach science event open to members of the public. ISPP project staff produced an extensive interactive exhibit consisting of a live rope mussel display in a cylindrical aquarium tank (supplied by BIM), microscopes for the public to identify plankton from samples collected that morning. Video footage of the successful mussel settlement on the ropes from 2017 and a side scan sonar treasure hunt for kids and big kids alike (supplied by BIM).
With over 1300 people visitors, it was the biggest and best Hidden Worlds Event to date 2018. It was great to see one of our stakeholders visiting us at the event too.
Throughout the day, we had some amazing children visit our area and at such a young age were able to accurately pick out in the plankton id book what they were looking at down a microscope.
An uplifting and inspirational day for all members of the ISPP team involved.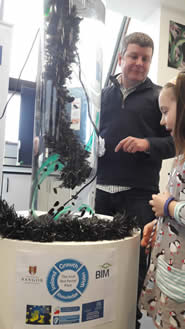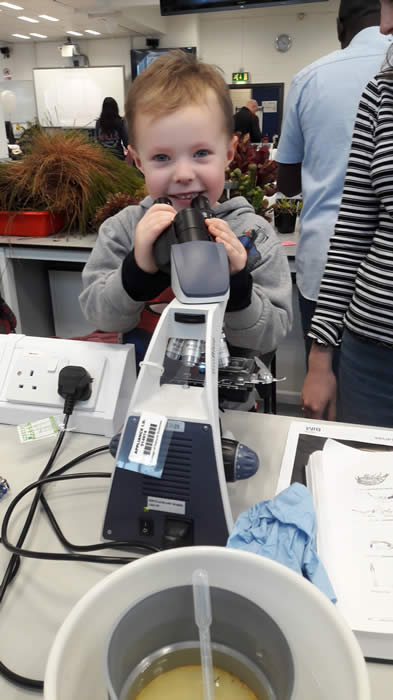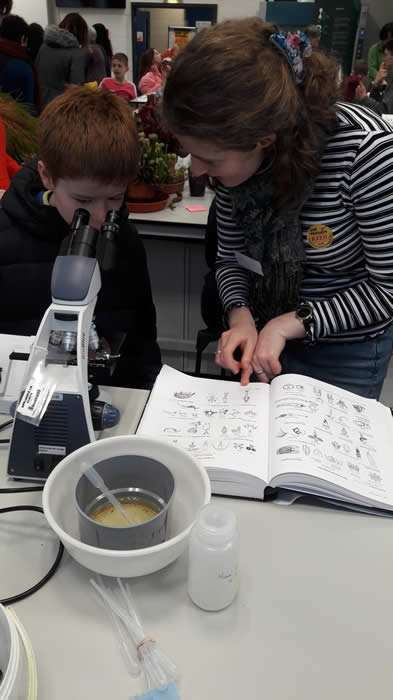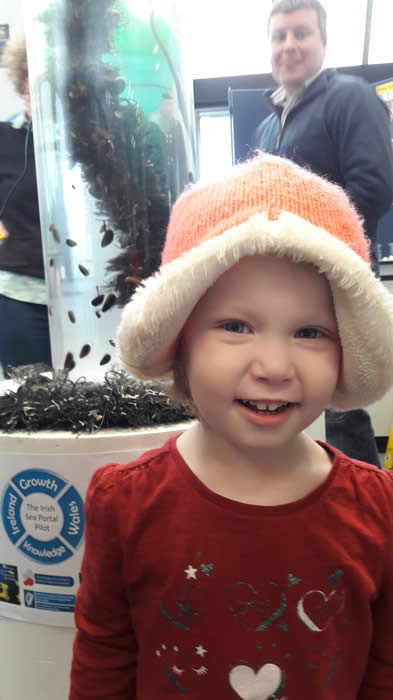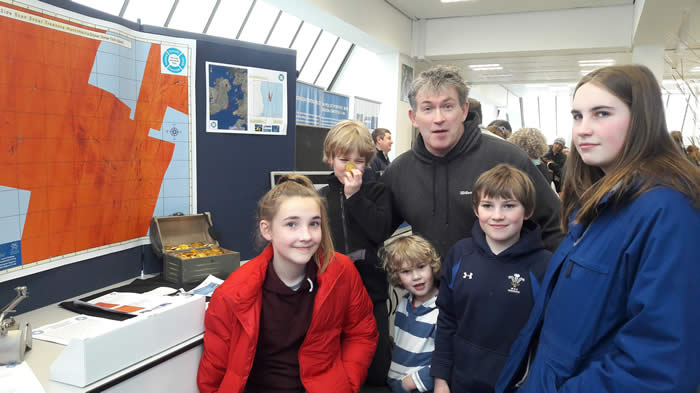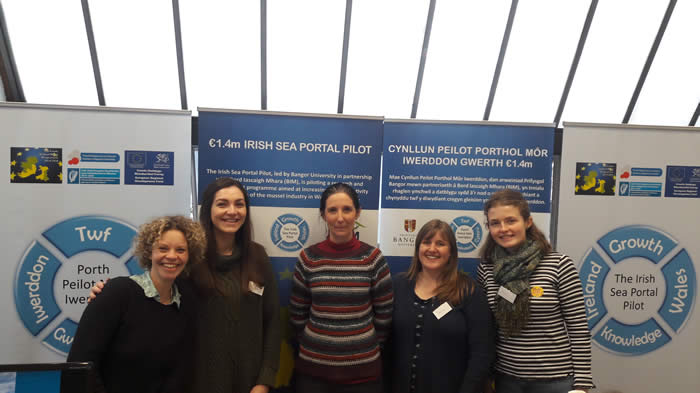 06/03/18 ISPP Stakeholder Meeting
Motivating morning with our Irish and Welsh Stakeholders held in Bangor. A series of presentations given by both BIM and Bangor ISPP team. Discussions and knowledge sharing carried on from the morning session in the meeting room, to the afternoon whilst out on the Mare Gratia seeing the Welsh mussel beds first hand.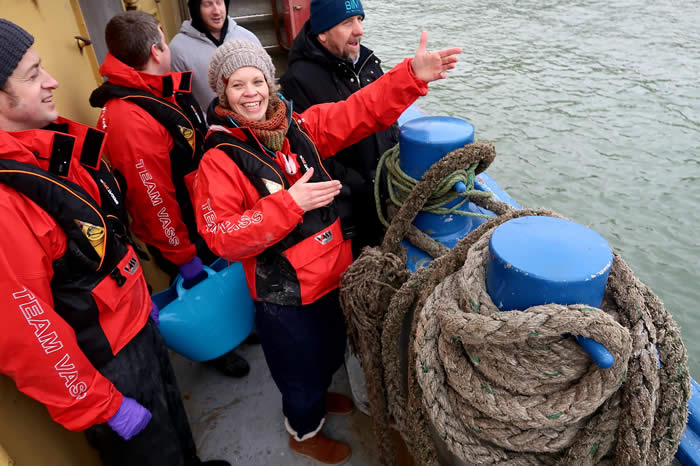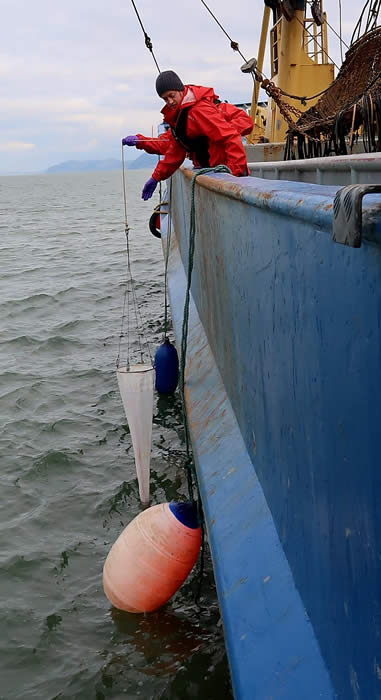 February 2018
08/02/18 ADCP
BIM have also been out in County Kerry deploying ADCP's to gather hydrodynamic data at their case study site in Cromane.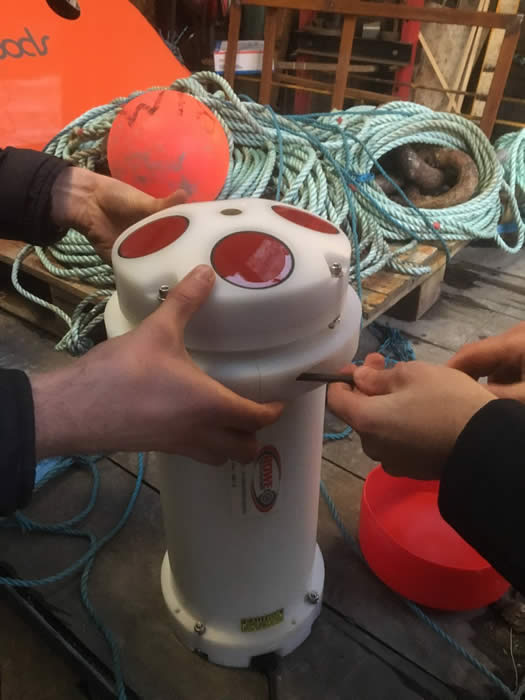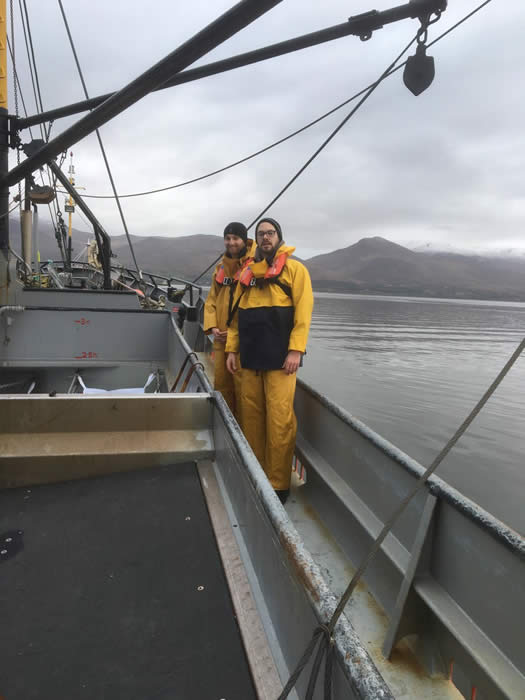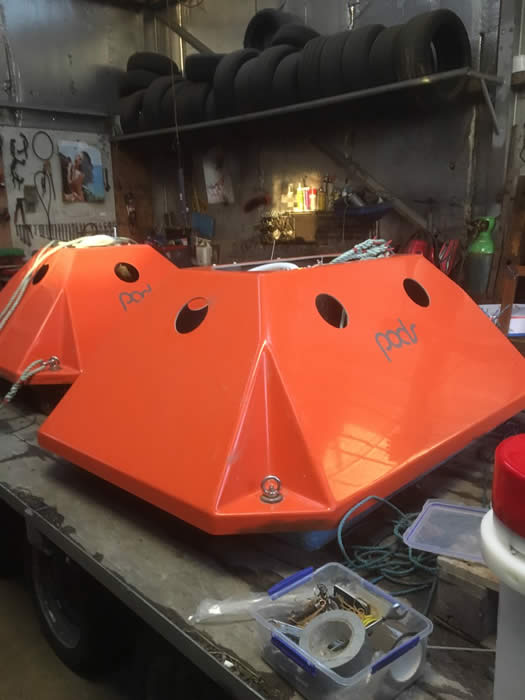 07/02/18 Cross border collaboration
Collaboration in action with Nicholas Chopin (BIM) visiting Bangor University to trial the drift buoys in the Menai Strait, and train the Bangor team on how to deploy them. Weather could have been a bit warmer but deployment was successful. Back in the warmth of the Marine Centre Wales, the team then undertook some GIS training.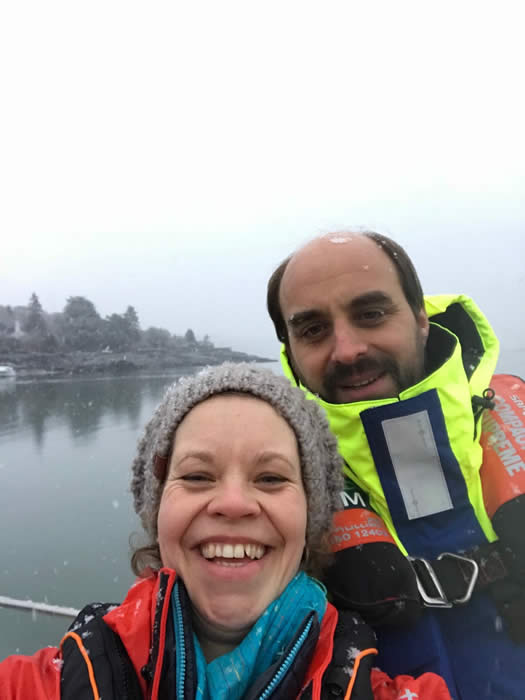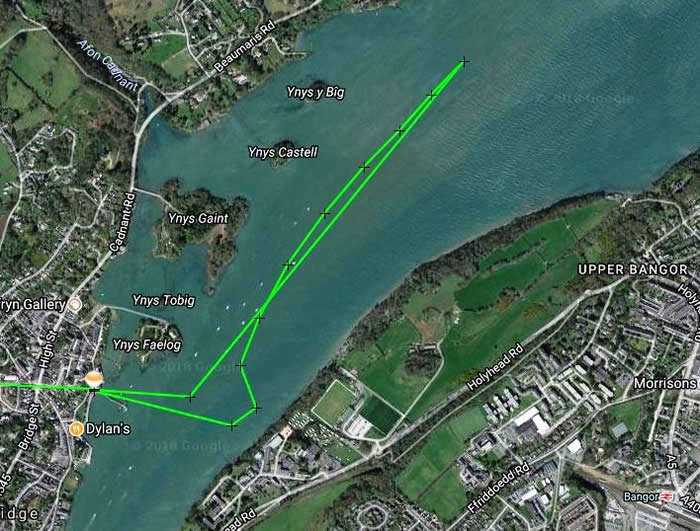 January 2018
12/01/18 Mussel time!
BIM have started organising their 2018 mussel larval sampling kits together to be dispatched to four locations on the Irish coast.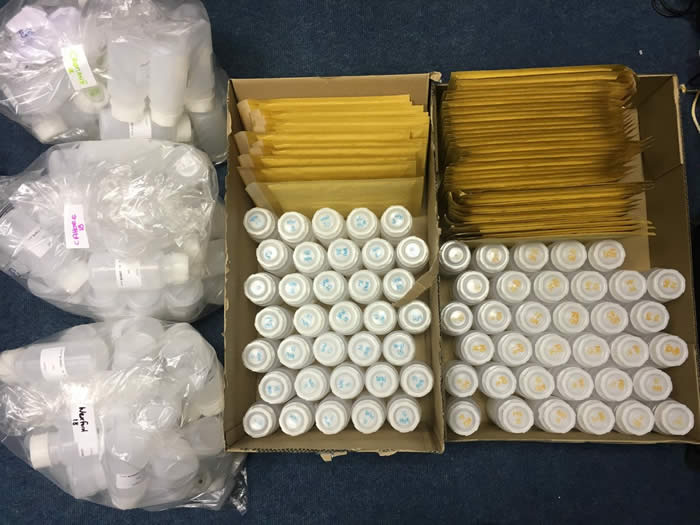 December 2017
October 2017
13/10/17
A long but successful day with our industry partners out on the Menai Strait bringing in the mussel longlines. Huge amounts of mussel settlement on the ropes. Now all we have to do is count the mussels!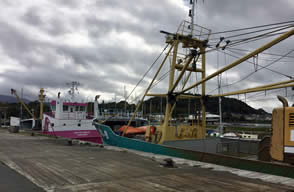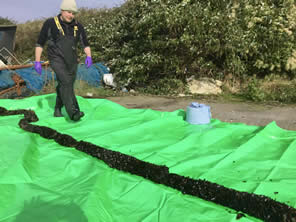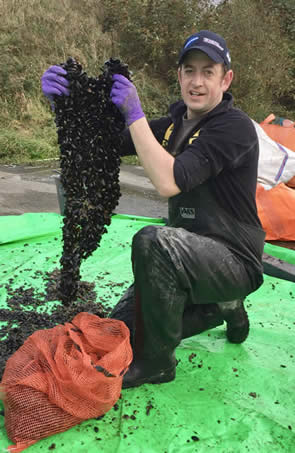 10/10/17 Conwy Mussels on the Radio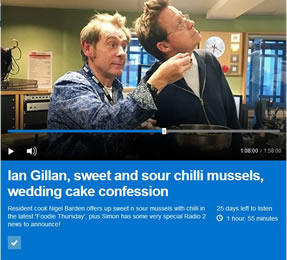 September 2017
19/09/17 BU Team Check Longlines
Thankfully it was a beautiful sunny and calm day to go out and check the mussel settlement on the longlines.

All excited to see that there was a huge amount of mussel settlement on the rope.

August 2017
07/08/17 visit by Mark Drakeford, Cabinet Secretary for finance and Local Government
During his visit to Bangor University, Welsh Government Finance Secretary Mark Drakeford, stressed the importance of continuing to forge links with European partners.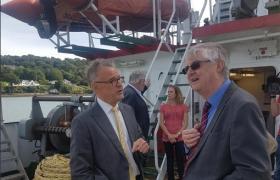 July 2017
13/07/17 Visit by Irish Ambassador
We were delighted to showcase the Irish Sea Portal Pilot project to the Irish Ambassador on his recent visit to Bangor University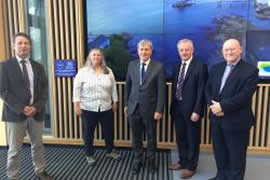 Job Vacancies
BIM is currently recruiting 2 posts within the Irish Sea Portal Pilot project.
ISPP Project Officer closing date 28.07.17
ISPP Technical Assistant closing date 28.07.17
In addition there are further two vacancies in other related Ireland Wales projects:
BlueFish Project Officer closing date 28.07.17
Bucanier Project Officer closing date 28.07.17
If you would like any further information please click on the links above for the full job description or contact BIM directly.
June 2017
New ropes for settlement experiment have been delpoyed in Bantry Bay - James Courcey and Finnian O'Driscoll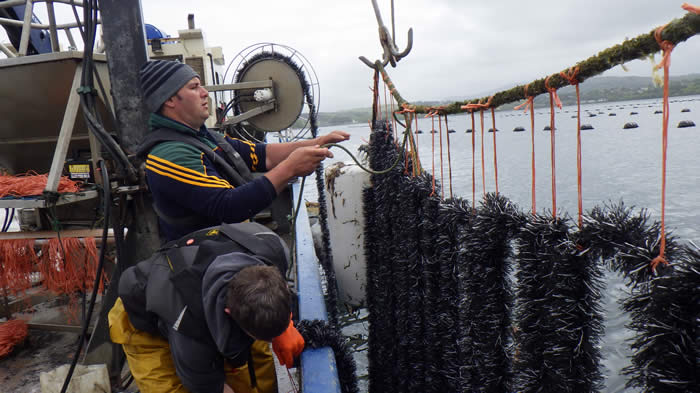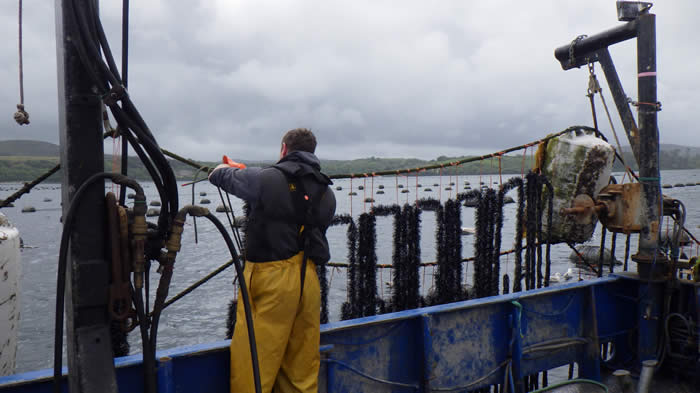 May 2017
31/05/17 Longlines loaded on to the Seiont, with the help of the Prince Madog, ready to be deployed into the Menai Strait. Mussel settlement media has been attached.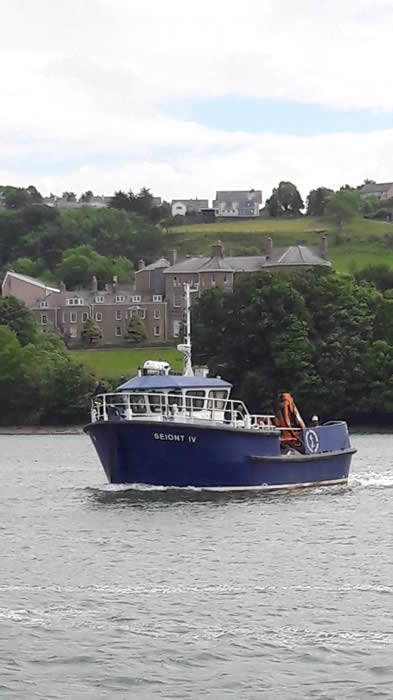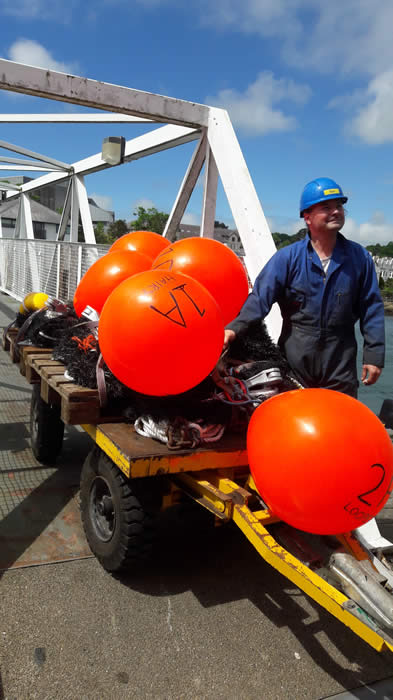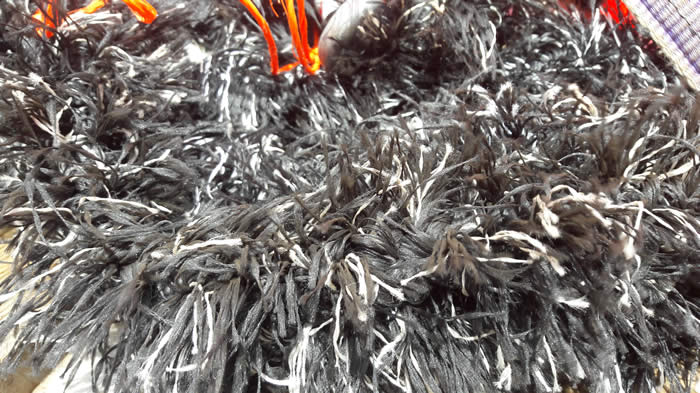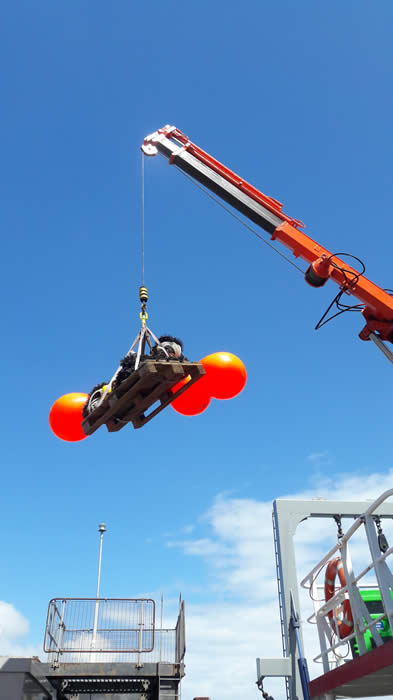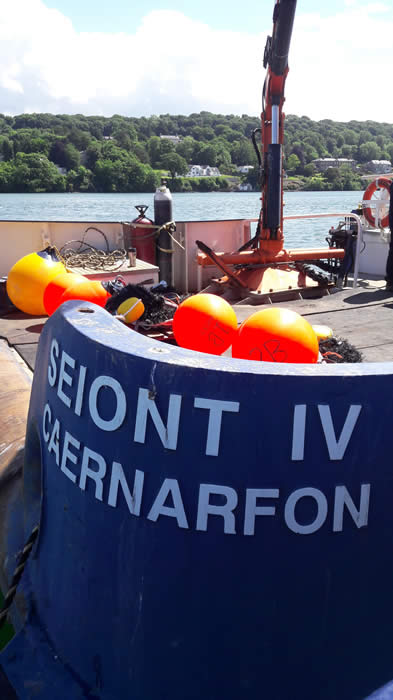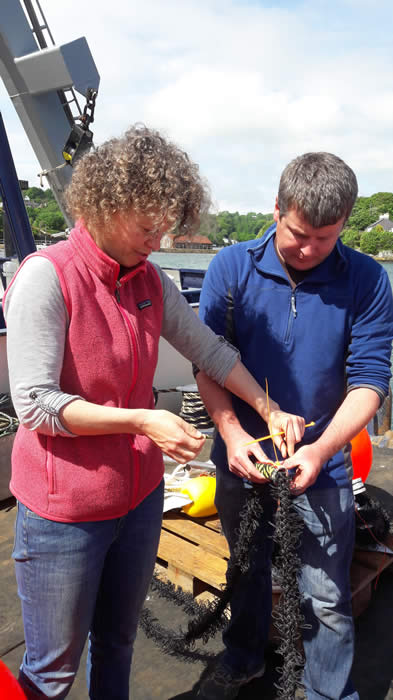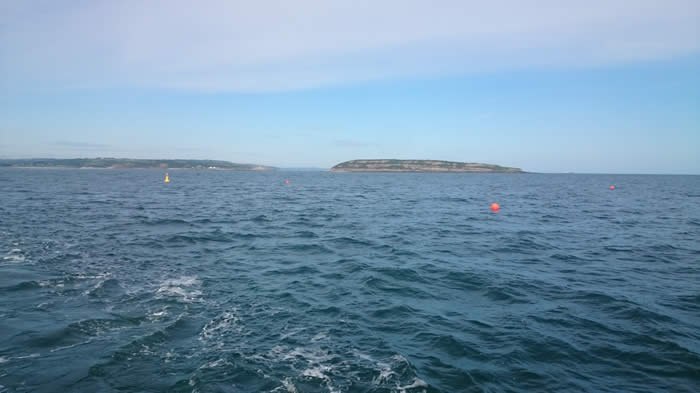 09/05/17 Menai Strait survey Work. Plankton sampling in the Menai Strait is fully underway now and what great weather to be out on the water!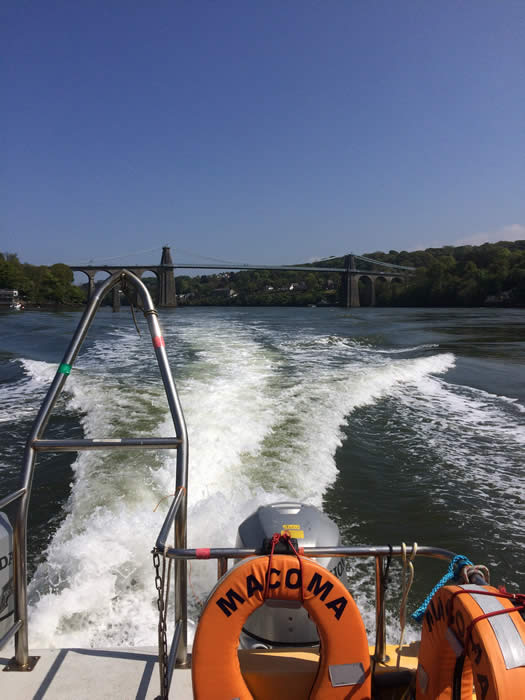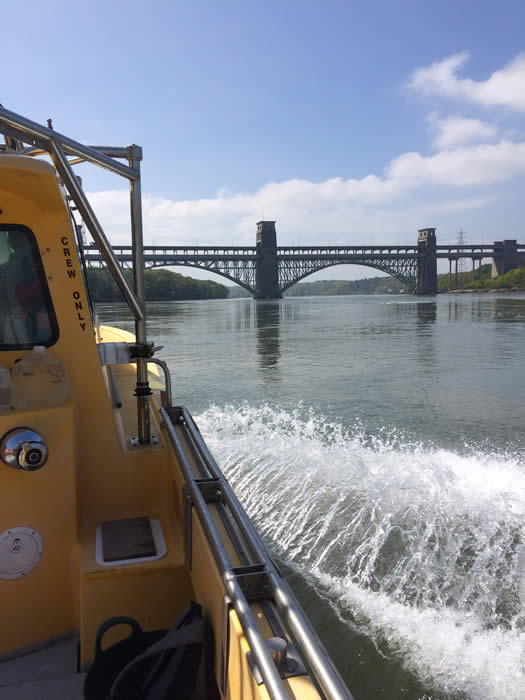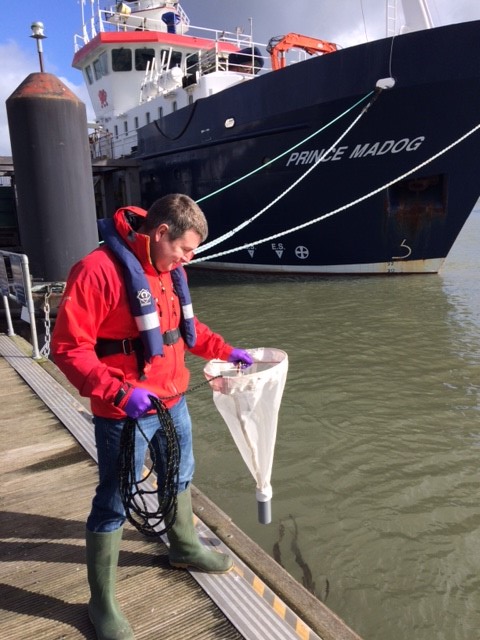 April 2017
16/04/17 First step in getting the longline system out was to get the marker buoys serviced and back in the Menai Strait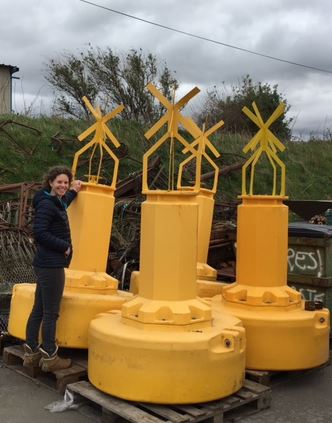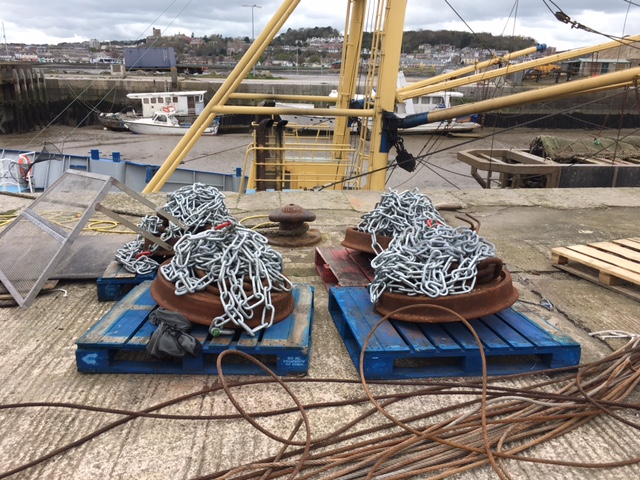 March 2017
17/03/17 Bangor science team out trialing new plankton nets - weather not so good!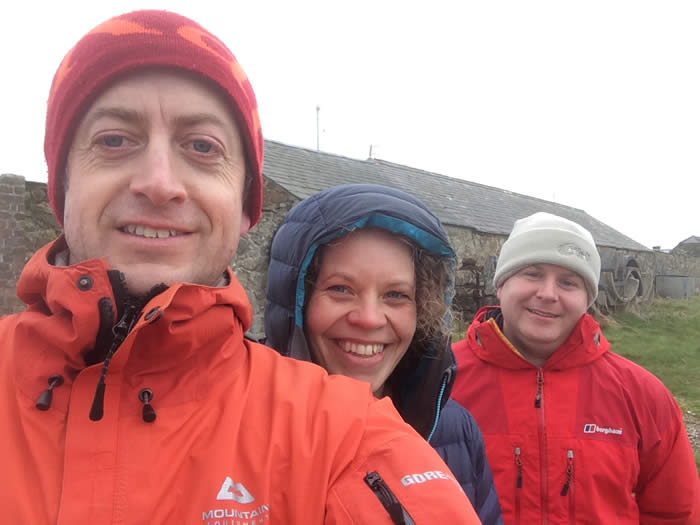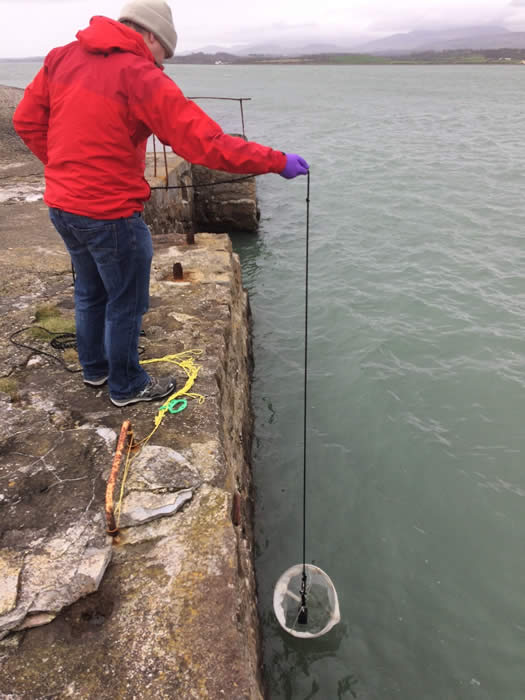 20/03/17 – ISPP Operation launch day. More details to follow. Check out our Twitter feed here
17/03/17 - Sourcing sustainable Irish Sea mussels
February 2017
21/02/17 – For the full details of the Ireland Wales Programme outlining the ISPP project click here
21/02/17 - Prosiect newydd yr Undeb Ewropeaidd i helpu i gynyddu maint y diwydiant pysgodfeydd yng Nghymru ac Iwerddon
21 /02/17 – New EU project to help grow the fisheries industry in Wales and Ireland
21/02/17- The ISPP operation is up and running.